What are the holiday's without adult holiday drinks? Here is an easy recipe for a delicious pomegranate drink that is only 128 calories and 7g carbs. With moderation, you can keep the holidays healthy.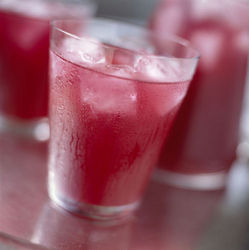 Pomegranate Punch:
2 ½ cups of Seltzer
2 cups of Pomegranate Juice
Lemon twists
Directions: Mix seltzer and pomegranate juice in bowl and then garnish with lemon twists.
To add alcohol: Add 2 cups of champagne, decrease both pomegranate juice & seltzer to 1 cup each, and add ½ cup vodka.
Nutrition Facts: Serves 6, 128 calories, 7 carbs, 5 mg sodium, 72 Potassium.
Do you have a favorite healthy holiday drink? Share it in the comments below!