I hope you are having a happy May Day! Here are my most popular blog posts for the month of April! Check them out!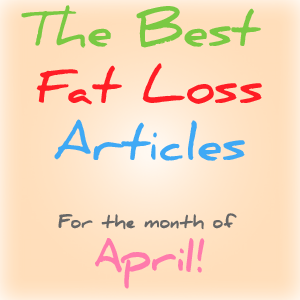 25 Fat Loss Tips – Here are some of the best tips about getting yourself lean and mean.
10 Awesome Healthy Food Boards You Should Be Following On Pinterest!– If you love Pinterest then you will love this post!
Carb Cycling For Awesome Weight Loss Results– Carb cycling is a very effective weight loss tool, this post gets you started!
Why you should NEVER eat 'Low Fat' salad dressings – Eating healthy can be tricky, so watch out for this easy to make diet mistake!
7 Secrets of a Successful Weight Loss Plan (Tough Love Edition)– Losing weight is about getting real with yourself. Follow these seven secrets and you will see success!
I have lots of good stuff planned for May! I am looking for more 'Ask joefitness' questions so make sure you connect with me on my Facebook and Twitter and ask me your fitness questions!