Forget the at home workout dvds, all you need is a simple app for your mobile device to give you the fat burning interval workout you need! Using a timer is a great way to keep yourself honest while working out on your own. Here's how…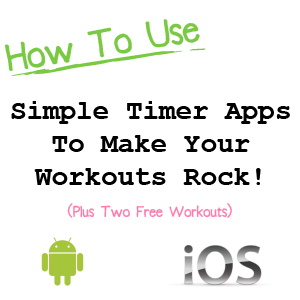 There are a few great timer apps for the IOS and Android devices that can help make your workouts rock. For iOS the 'Bit Timer' is pretty good as well as 'Seconds Pro'. For Android the 'Stopwatch & Timer' app is really popular. There is plenty of similar apps but these are the ones that stick out. I personally use Seconds Pro on the iPad for my workouts.
All of these apps give you the ability to set up your intervals exactly the way you want them. So it makes it really easy to customize your workout. The best part you can just start the timer and you don't have to touch it until after your workout. Every app will vary on how you set it up, but they all seemed pretty simple when I was testing them.
For runners and cyclists, you can use the timer app and listen to music at the same time. You can use the audio cues from the timer to indicate when to sprint and when to walk. This makes it great way for getting your interval workouts outside without the need to keep an eye on your watch!
Setting up your workout is easy, just pick few exercises that you can do in a timed set. At least you should include a cardio exercise (jogging in place), a core exercise (situps) and a rest or isometric exercise (planks) to give you a chance to catch your breath. If you really want to turn up the intensity forget the rest and keep going all the way through!
Try these two simple interval workouts with your timer!


10 Minute Basic Interval Workout
Do Each exercise for 30 seconds, complete 4 rounds.
Jog-ups on a step or box (or jog in place)
Jumping Jacks
Mountain Climbers
Situps
Rest
15 Minute Core Interval Workout
Do each exercise for 45 seconds
High Knees
Squats
Bicycle Crunches
Plank to Hands
Plank
Working out is all about keeping it simple and having the right tools. With a simple timer app on your phone, you can get an awesome workout!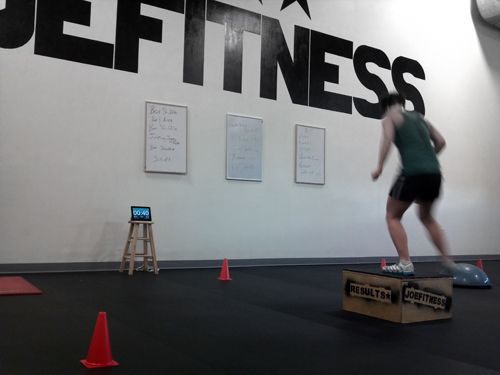 If you like this post you'll LOVE this one: 5 Easy Ways To Stick To A Weight Loss Plan