Yesterday we talked about how we are going to keep you in awesome shape over the busy holidays. Now today we need to talk about a handful of diet strategies to keep that body rocking during the holidays.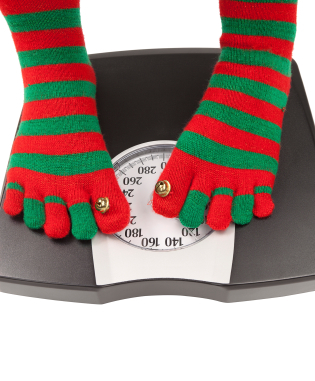 To start your day off, your breakfasts are going to be simple and a bit heavy on the carbs. You heard me carbs. Look, your days are going to be busy and it's important to keep your energy ramped up at least into the afternoons.
I'll give you a few options for breakfast. You can't lose with starting your busy day off with yogurt. I prefer greek yogurt, but if you don't like the texture you can go with the regular stuff. If we really want to be diet rockstars let's buy the good ole plain yogurt and add fruit to it. Better yet, let's buy the big containers and divvy them up in to single servings this way you have a ready-to-go breakfast. Okay I get it, if yogurt isn't your style and you would rather have eggs and toast. I say go for it. If you have a time crunch in the morning, you can cook a big batch of scrambled eggs and reheat them in the morning.
To be honest, I'm not all that worried about your breakfast if you can keep the rest of the day under control. So if you are more of a bagel on the go person, I have no problem with that. If you find yourself in a pickle for a mid-morning snack. Go for a handful of fruit or nuts. Be careful here, this is where you might be tempted to go for a sugar fix.
By now you should know I prefer your lunches should be salads. It might get boring, but the name of the game over the next few months is to keep your waist line where it's at. Make sure your salads contain plenty of protein because that is the last thing we want to miss out on when we are running around. Make your salads in batches and have them ready to go so that you aren't scrambling in the morning. Your preparation is going to be a critical part of this process.
Supper. I have a rule. No eating after 6:30. We need to keep the fat loss kicking in high gear and one way we can control that is to cut off your calories early in the evening. Your suppers should be low in carbs. So no fruit or bread. Veggies are ok, but let's stick the the green leafys and avoid the starches like potatoes, carrots, and corn.
Now I know you might not like the no eating after 6:30 idea, but you need to suck it up. Breakfast is just a sleep away so try to keep that hunger monster in the closet until we can defuse it with breakfast in the morning.
We haven't talked about what you should be drinking yet. Black coffee isn't bad, just don't go crazy with it. One diet soda will not throw you off your diet game, so if you are feeling a need of a bit of fizz fix in the afternoon you'll be okay. Ultimately tea will do you good. It's got the caffeine to keep you buzzing and it's better than diet soda. Most importantly, drink plenty of water.
Alright, let's rock these two months! Tomorrow is day one of the 60 day holiday blitz. I'll be here keeping you motivated so you just need to stay focused and I know you can do it!