If you are like most, the time change and cold weather messes up your routine. It gets darker earlier, the days are shorter, your instinct is to go home and cozy up on the couch. The winter in the Upper Midwest tries it's darnest to disrupt our daily routines. Just because the weather is changing doesn't mean you give up on your workouts. Here are a few tips to get you past the winter blues and keep you rocking at the gym.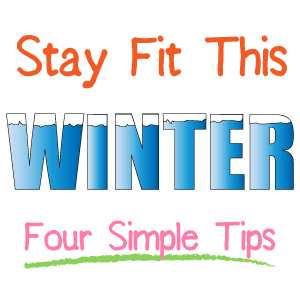 Workout in the morning
If you're finding it hard getting to the gym in the evenings, go in the morning. This gives you no chance of missing your workouts in the evenings. Not a morning person? Give it some time. Being a "morning person" is no inherited trait. It's a routine. A developed habit. It might seem miserable at first, but once you make it a habit, you start to crave the feeling of getting something done early in the day.
Go straight to the gym
The lazy trap in the evening is going straight home after work. Don't even give yourself the chance to get comfortable at home. Just go straight to the gym.
Go even if you don't feel like it
If you are feeling tried and you don't think you can muster up the effort to make it to the gym, go anyways. Seriously. Just go. You might be surprised how your mood changes after moving for a few minutes.
Prepare, prepare, prepare
You should never miss a workout because you weren't ready for it. Before you go to bed, pack your gym bag. Put the bag by the door. Prepare and portion your meals ahead of time. Schedule your workouts. Preparation is the golden rule of weight loss!
The winter doesn't need to knock out your workout routine. It just takes a little adapting and you can keep rocking workouts and keep those results coming!
Feeling stuck? Checkout my holiday fat loss action plan series!
Holiday Fat Loss Action Plan – The Pep Talk
Holiday Fat Loss Action Plan – Your Diet Strategy
Holiday Fat Loss Action Plan – The Fat Loss Action Grid